How to feed your cat using their oesophagostomy tube
Posted on 16 February 2021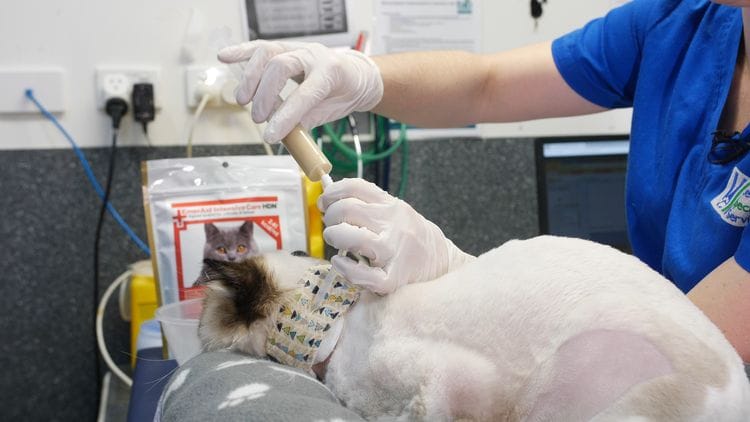 A Guide to Administering O-Tube Feeds for Cats at Home
Materials Needed:
Normal tap water
Food provided by us, with specific mixing instructions
Syringes of varying sizes
Pre-Feed Checks:
Negative Pressure Check:

Attach a 5ml syringe to the O-Tube.
Draw back; observe negative pressure (syringe pulling back). If not, contact us.

Water Flush Check:

Draw 3-5ml of tap water into a syringe.
Unclamp the O-Tube, flush the water, and monitor for coughing or gagging.
Note: If issues arise during checks, contact us for guidance.
Tube Feeding:
Draw up the prescribed amount of food into a syringe at room temperature.
Unclamp the O-Tube, attach the feeding syringe, and administer the feed over 10-15 minutes.
If your cat shows signs of discomfort, slow down or pause. Contact us if coughing or gagging occurs.
If your cat has medications, we'll provide a separate guide on administering them via the O-Tube.
Post-Feed Flush:
Clamp the tube, remove the feeding syringe, and draw up 5ml of water.
Slowly flush the tube to clear any food particles.
Clamp the tube, remove the syringe, and secure the O-Tube cap.
Final Steps:
Loop the feeding tube under the velcro piece.
Your cat is now fed until the next session.
If you encounter any issues or have questions about feeding, feel free to reach out to Cat Specialist Services. We're here to support you in providing the best care for your cat.