How to clean your cat's oesophagostomy tube site
Posted on 5 August 2021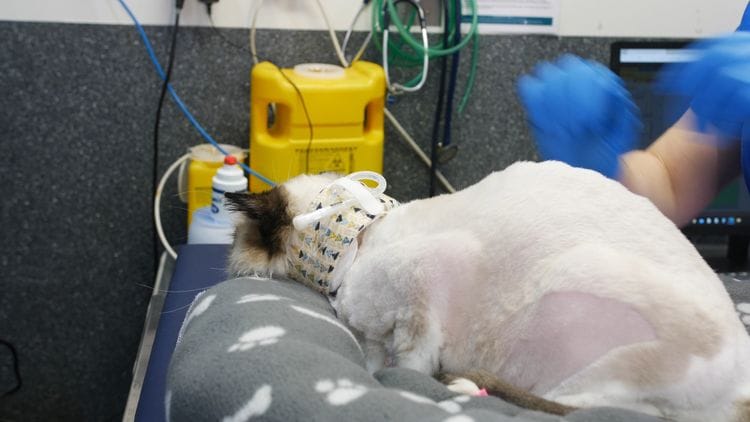 When your cat returns home from the hospital, they may have a collar on, and this video Natalie demonstrates how to clean your cat's oesophagostomy tube site properly.
Cleaning Procedure:
Wear gloves for hygiene.
Unfasten the top velcro piece and the one under the cat's neck.
Gently lift the cat's neck and undo the velcro piece.
Slide the collar off through the hole.
Remove the makeup pad on the side.
Natalie notes that the cat in the demonstration has had the OTube for a few days, so some redness around the site is normal.
Monitoring for Infection:
Check for any yellow discharge or signs of infection.
If noted, re-wrap the site and contact us for further assessment.
Scab Removal:
Occasionally, a scab may appear. Gently pull it off with tap water and a swab.
Replacing and Re-cleaning:
Use a makeup pad with a hole for the tube.
Slide the pad back on.
Apply Betadine cream around the site with a cotton tip or finger.
Place the makeup pad against the skin.
Collar Replacement:
Thread the OTube through the narrow part under the cat's chin.
Wrap the collar around the cat's neck.
Secure the other velcro bit around the OTube.
Final Tips:
Ensure the collar is not too tight for the cat's comfort.
Feel free to contact us at Cat Specialist Services if you have any questions or concerns.
Thank you for entrusting us with your cat's care! If you have concerns or questions, contact us anytime.