How to prepare Emeraid diets for oesophagostomy tube feeding
Posted on 5 August 2021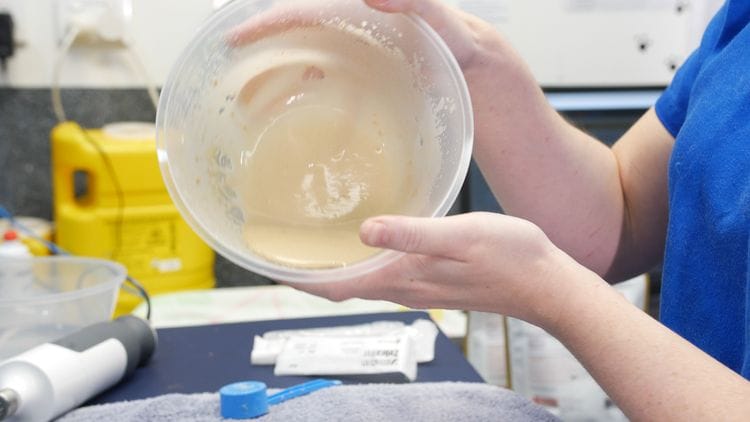 A Guide to Preparing Emeraid Intensive Care Food for Cats with Feeding Tubes
Ingredients:
Bag of Emeraid Intensive Care food (provided by us)
Plain tap water
Container for mixing
Hand stick blender or whisk (optional: spoon or fork)
Mixing Instructions:
Open the bag of Emeraid Intensive Care food.
Using the scoop provided, measure 1.5 scoops of powder into the mixing container.
Add two scoops of water using the same scoop.
Mix the powder and water thoroughly. For smoother consistency, use a hand stick blender or whisk until lumps are minimal.
Aim for a smooth texture suitable for drawing into a syringe.
Note: Cats with feeding tubes usually have tubes of 10 French or larger.
Feeding Plan:
Follow the feeding plan we provide, specifying the amounts to feed your cat per session.
Storage and Usage:
Prepare enough for one or two feeds, ideally every 24 hours.
The highly digestible nature of the food makes it susceptible to bacterial growth, so daily preparation is recommended.
Refrigerate the opened bag to prevent bacterial contamination.
That's it! You've successfully mixed up the Emeraid Intensive Care powder for feeding your cat at home. If you have any questions or concerns, feel free to contact Cat Specialist Services. We're here to assist you in providing the best care for your feline friend.